2019 Event
The 2019 Kirklees and Calderdale Charity Lunch was held on the 5th December at the Huddersfield Cedar Court Hotel raising £32,446 which contributed to the astounding £100,000 KACCL has raised over the last four years.
The charities chosen to raise funds for were Forget Me Not Children's Charity and Orange Box Choir in association with Square Chapel Arts Centre. Both of these organisations continue to provide life-changing support and services to children and their families within the community.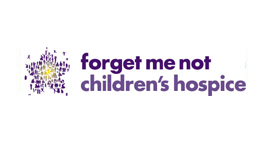 This year's event saw brave local woman, Annabelle Riley, return to the stage to bring some festive cheer to our annual Huddersfield business event.
Annabelle has honed her musical skills through the Orange Box Choir, a beneficiary of the KACCL event, allowing her to develop her talents as well as providing some incredible experiences. Since performing at the KACCL event last year, Annabelle and the Orange Box Choir have performed alongside the world-renowned blind pianist Derek Paravicini at the Square Chapel as well as collaborating with York University, Halifax Pride, Forget Me Not, the Piece Hall and local additional needs school Ravenscliffe on a number of special projects and performances.
The choir won the Group – Community Award at this year's Calderdale Youth Awards as well as being nominated in the North Halifax Neighbourhood Awards and the Community Spirt Awards.
"Since joining the Orange Box Choir Annabelle has really found a sense of belonging in both her local and wider communities. She has something to look forward to and be excited about aside from her family time and studies at college. Annabelle illustrates that there is so much ability within disability. Alongside the team at Orange Box Choir, Annabelle is able to reach for the stars and take on these incredible opportunities like performing for a second time at the KACCL event." – Caroline, Annabelle's mother