2017 Event
The 2017 Kirklees and Calderdale Charity Lunch was held on the 7th of December at the Huddersfield Cedar Court Hotel and raised an impressive £26,085.
The charities chosen to raise funds for were Forget Me Not Children's Hospice and Orange Box Young People's Centre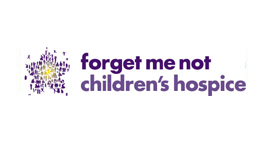 Orange Box is a centre for young people in Halifax, which has a range of facilities including a roof top skate park and recording studio, alongside counselling and support services.
Following this event the Orange Box Choir was set up, from the funds raised.
Forget Me Not Children's Hospice supports children with life-shortening conditions and their families through their Hospice at Home service and at the fantastic purpose-built building, Russell House, in Huddersfield. The hospice provides superb nursing care, hydrotherapy, creative therapy, days out, memory making, end of life care, bereavement support and counselling.