2018 Event
The third annual Kirklees and Calderdale Charity Lunch was held on Thursday the 6th of December 2018 at the Huddersfield Cedar Court Hotel and raised a record breaking £32,000.
The charities chosen to raise funds for were The Orange Box Choir and Forget Me Not Children's Charity.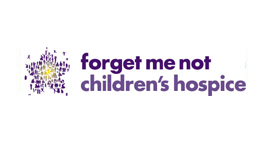 "Orange Box and Forget Me Not Children's Hospice are two really important charities in our area which play a key part in many local people's lives. We can't wait to bring the local business community together again to raise money for the brilliant services these two charities provide." – Nadio Granata
During the 3 course lunch, attendees were introduced to Annabelle Riley, who was born 11-weeks prematurely and suffered a life-threatening brain haemorrhage. Annabelle has always dreamed of becoming a singer, and at this event, she made her stage debut alongside mum Caroline.
Following her premature birth, Annabelle spent three months in a Special Care Baby unit, during which time she was given mere hours to live after suffering a brain haemorrhage. Annabelle continues to require support from her mother, grandparents and brother Fraser as well as a number of healthcare professionals at their specially adapted home in Brighouse. Annabelle also receives lots of support from all staff at the additional needs school she attends and from the Orange Box Choir community. 
Annabelle has honed her musical skills through the Orange Box Choir, a beneficiary of the KACCL event, allowing her to develop her talents as well as providing some incredible experiences.